geneva events
To discover more about the Jaques-Dalcroze method, several non-certifying possibilities are available to you.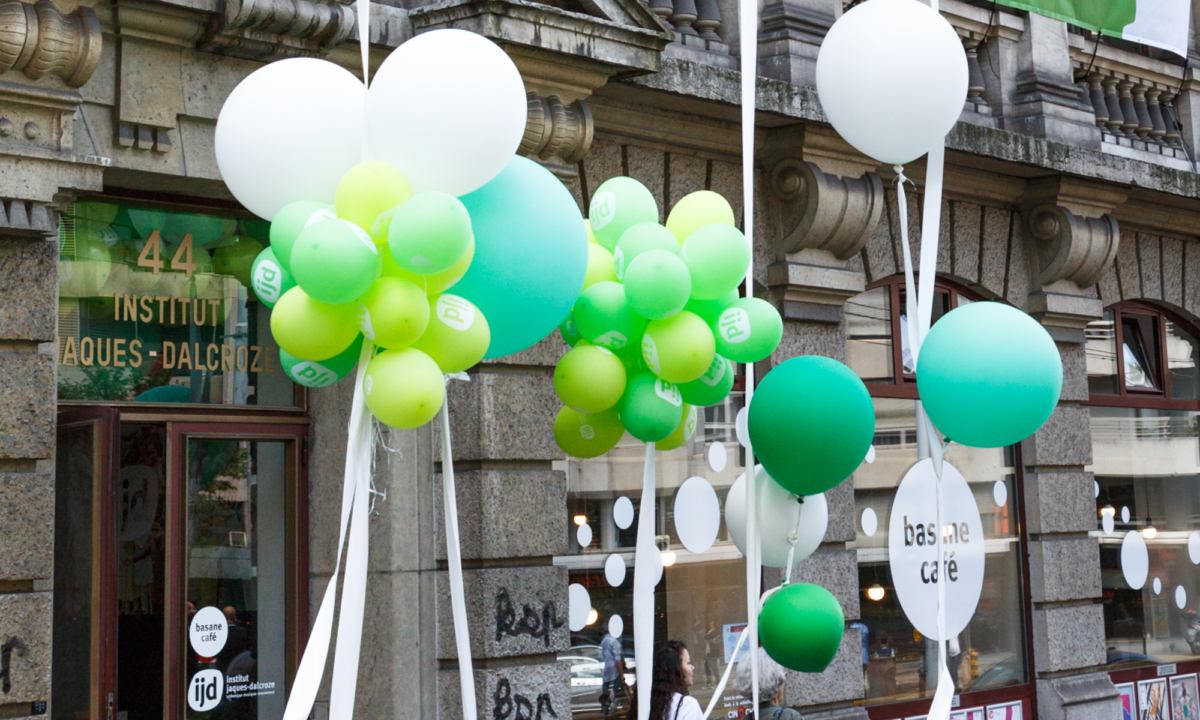 3 or 5 days of observation of the classes given at the Institut Jaques-Dalcroze; ranging from parent-child rhythmics to Senior's courses, and including courses for professional students from the Haute École de Musique (HEM, music and movement department). Cost: CHF 150.- to CHF 200.-. Visits take place twice a year (February and October) and are aimed at all those who wish to discover the many applications of the method by observing the daily life of the Institut Jaques-Dalcroze.
A week of rhythmics, solfège, movement, improvisation, masterclasses, etc.
Cost: CHF 750.- for the week. Held every summer (except the years when the International Congress is organised), this week-long experience is for anyone wishing to get to know the Jaques-Dalcroze method (musicians, teachers, actors, dancers, therapists, etc.) or to consolidate their knowledge of Dalcroze Eurhythmics through practice.
Taking place every 4 years, the international congress is an intensive, week-long experience for anyone (professional or amateur) looking to actively dive into the Jaques-Dalcroze method. This event draws hundreds of professionals, students, and enthusiasts from all over the world to the Geneva centre to share and immerse themselves in the Dalcroze experience. Morning classes are taught by Diplôme Supérieur teachers from all over the world, followed by afternoon lectures and presentations relating to the theme of the congress and evening performances. Additional improvisation classes are possible too. Cost: CHF 650.- / CHF 750.- for the week (lunches included).
An opportunity to see performances, try classes, and to meet the team of teachers and administrative staff. Our free open house day takes place once a year (March/April) at the Terrassière hub and in the other IJD Geneva centres. The open house days are for families and members of the public interested in IJD courses.
click on this link to watch the 2021 open house day presented online